WUHS ASB Campus Organizations (Clubs & Sports)
The following clubs are available to all WUHS student in good standing. Contact your counselor for additional details and extra-curricular opportunities.
Academic Decathlon (ACADECA)

Anime

Asian/Pacific Islander Appreciation

Band/Choir/Drumline

Baseball

Basketball

California Scholarship Federation (CSF)

Cheer

Color Guard

Cross Country

Culinary Club

Design/Build

Drama

Eco-Friendly Club

E-Sports

Football

Future Business Leaders of America (FBLA)

Future Farmers of America (FFA)

Gay-Straight Alliance

Golf

Guitar Club

Interact Club

Jazz

Leadership

Robotics

She's The First

Soccer

Softball

Snowboard

Swimming

Tennis

Track

Trap-Shooting

Volleyball

Wrestling
Academic Decathlon is a club that participates in a county-wide Academic Decathlon competition held each February. Nine individuals compete in a day-long competition in ten academic categories:
Art

Economics

Essay

Interview

Language and Literature

Mathematics

Music

Science

Social Science

Speech
Students win medals for high scores in each event.
For more information, visit the U.S. Academic Decathlon website.
The Wheatland High Anime Club Kids... officially known as the WUHSD Anime Club... is a group of like-minded students that promotes the advancement of Asian culture primarily through the medium of Japanese animation. Open to all WUHS and Community Day students, the Anime Club holds bi-weekly meetings, parties, and special workshops as well as attending many local/regional events, parades, and Anime conventions.
Keep checking here or with Mr. Buckley about other events that may spontaneously occur throughout the year. In the past, this club has attended movie premieres, CosPlay gatherings, and other events throughout Northern California.
California Scholarship Federation (CSF)

The California Scholarship Federation (CSF) is a statewide organization that promotes and recognizes superior academic achievement, service to the school and community, and leadership. Biweekly meetings are held to plan activities and projects. CSF members have provided such services as tutoring, promoting a clean campus, and guiding new students and visitors around the campus. Field trips to Sacramento and San Francisco may be taken annually. Attendance at the annual state convention is recommended.
Sophomore students are encouraged to apply so that they will be eligible for life status (5 semesters) at graduation. Freshmen are also eligible in Spring semester, based on their Fall semester grades.

For more information, visit the state CSF website.
The mission of the Culinary Arts club is to increase the skills and knowledge of cooking using fresh ingredients that help maintain a healthy lifestyle. The Culinary Club works in both the school and the community to promote healthy cooking using fresh, flavorful and affordable ingredients. All levels of cooking experience are welcome. Join us today!
The Eco Friendly Club is made up of a group of like-minded individuals who work together to inform Wheatland Union High School students, staff and the community of the positive benefits of reducing, reusing and recycling. We have many great ideas to increase the overall awareness of how to make this world a greener place. Join us today and help make WUHS, the community, and the world a sustainable, eco-friendly place.
Future Farmers of America
The Future Farmers of America club is for students in the agricultural education courses. The club encourages students to develop personal projects that build character and leadership responsibilities. Members will also have the opportunity to travel throughout the state as members of judging teams, see the major colleges and universities, and serve as officers of the club. The club's main interest is in developing community pride and having fun while learning about the amazing world of agricultural education.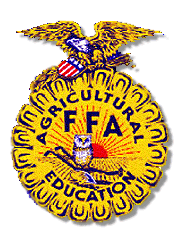 Gay-Straight Student Alliance (GSA)
The Gay-Straight Student Alliance (GSA) is a supportive social group that promotes fair and equal treatment for gays, lesbians, bisexuals, transsexuals, and those of other sexual orientations on the campus of Wheatland Union High School and beyond. We constantly and actively assure fair treatment for everyone, no matter what their sexual preference may be. The GSA also raises awareness of different sexual and gender identities while bringing students together to fight anti-LGBTQ harassment and bullying.
Interact Club is a high school club dedicated to developing leadership skills and commitment to our community on a local, national, and international level. The club develops and implements annual programs that focus on making the world a better place. Our club is supported by the South Yuba County Sunrise Rotary Club.