| | | |
| --- | --- | --- |
| Club | Club Advisor | Club Advisor Email |
| Acadeca | Heather Sherk | hsherk@wheatlandhigh.org |
| After School Program | Amber Crawley | acrawley@wheatlandhigh.org |
| Culture Club | Alanna Bishop | abishop@wheatlandhigh.org |
| Drama | Patrick Taylor | ptaylor@wheatlandhigh.org |
| Gaming Club | Alex Willey | awilley@wheatlandhigh.org |
| FBLA | Stacy Atencio | satencio@wheatlandhigh.org |
| FCCLA | Jen Rosenthal | jrosenthal@wheatlandhigh.org |
| FFA | Kayla MacKaben | kmackaben@wheatlandhigh.org |
| Girls Who Code/Coding Club | Alex Willey | awilley@wheatlandhigh.org |
| GSA | Michele Gonzalez | mgonzalez@wheatlandhigh.org |
| Hiking Club | Jeff Smith | jsmith@wheatlandhigh.org |
| HOSA | Kailia Mize | kmize@wheatlandhigh.org |
| Interact Looming Club | Michele Gonzalez | mgonzalez@wheatlandhigh.org |
| Women of Will | Stephanie Atkinson | satkinson@wheatlandhigh.org |
Academic Decathlon is a club that participates in a county-wide Academic Decathlon competition held each February. Nine individuals compete in a day-long competition in ten academic categories:
Art

Economics

Essay

Interview

Language and Literature

Mathematics

Music

Science

Social Science

Speech
Students win medals for high scores in each event.
For more information, visit the U.S. Academic Decathlon website.
The opportunity for students to come together as a community and work on their strengths and weaknesses when it comes to their everyday life. We intend to provide all students with opportunities, resources, and encouragement to apply their interests, knowledge, thinking skills, creative ideas, and task commitment to authentic real-life problems. This program will begin at 3:02pm-6:00pm M-F with access to transportation if needed. This is a safe and fun environment for our students to thrive outside of the instructional day.
California Scholarship Federation (CSF)

The California Scholarship Federation (CSF) is a statewide organization that promotes and recognizes superior academic achievement, service to the school and community, and leadership. Biweekly meetings are held to plan activities and projects. CSF members have provided such services as tutoring, promoting a clean campus, and guiding new students and visitors around the campus. Field trips to Sacramento and San Francisco may be taken annually. Attendance at the annual state convention is recommended.
Sophomore students are encouraged to apply so that they will be eligible for life status (5 semesters) at graduation. Freshmen are also eligible in Spring semester, based on their Fall semester grades.

For more information, visit the state CSF website.
The mission of the Culinary Arts club is to increase the skills and knowledge of cooking using fresh ingredients that help maintain a healthy lifestyle. The Culinary Club works in both the school and the community to promote healthy cooking using fresh, flavorful and affordable ingredients. All levels of cooking experience are welcome. Join us today!
HOSA/FHP is the Health Occupations Student Association/Future Healthcare Professionals Club is for students in the health care pathway.
We seek to inspire, educate, and develop students who aspire to become excellent health care professionals through student-led leadership programs, and who desire to serve their communities with excellence. Members will have opportunities to volunteer in our local community and on campus. Participating students will also have the opportunity to participate in State and National Conferences.

Future Farmers of America
The Future Farmers of America club is for students in the agricultural education courses. The club encourages students to develop personal projects that build character and leadership responsibilities. Members will also have the opportunity to travel throughout the state as members of judging teams, see the major colleges and universities, and serve as officers of the club. The club's main interest is in developing community pride and having fun while learning about the amazing world of agricultural education.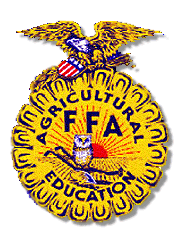 Gay-Straight Student Alliance (GSA)
The Gay-Straight Student Alliance (GSA) is a supportive social group that promotes fair and equal treatment for gays, lesbians, bisexuals, transsexuals, and those of other sexual orientations on the campus of Wheatland Union High School and beyond. We constantly and actively assure fair treatment for everyone, no matter what their sexual preference may be. The GSA also raises awareness of different sexual and gender identities while bringing students together to fight anti-LGBTQ harassment and bullying.
Wheatland Union High School's Game Club is a student-run club which focuses on creating an environment for those who enjoy playing video games. Students who need a place to relax can play a wide variety of games from board/card games to video games. The club also puts a priority on academics with their top policy being that students are NOT allowed to play video games unless they possess a 2.5 GPA or higher; however, they are allowed to play board and card games until they improve their grades. This acts as an incentive for students to put their grades first so they may enjoy the benefits of the club. We do require an hour of study after school for students to get help with our tutors before moving on to games. Snacks are provided by the Afterschool Program.     
The club is supervised by our English department head, Mrs. Morales and works with the Afterschool program in having on site afterschool tutors to assist students in HW help and studying. Game Club meets after school Mondays through Wednesdays (except on minimum days) from 3:00 pm - 6:00 pm. We also hold official member meetings every other Wednesday to discuss upcoming events and fundraiser ideas. Come check us out!
Interact Club is a high school club dedicated to developing leadership skills and commitment to our community on a local, national, and international level. The club develops and implements annual programs that focus on making the world a better place. Our club is supported by the South Yuba County Sunrise Rotary Club.