CTE Auto Systems & Diagnostic Repair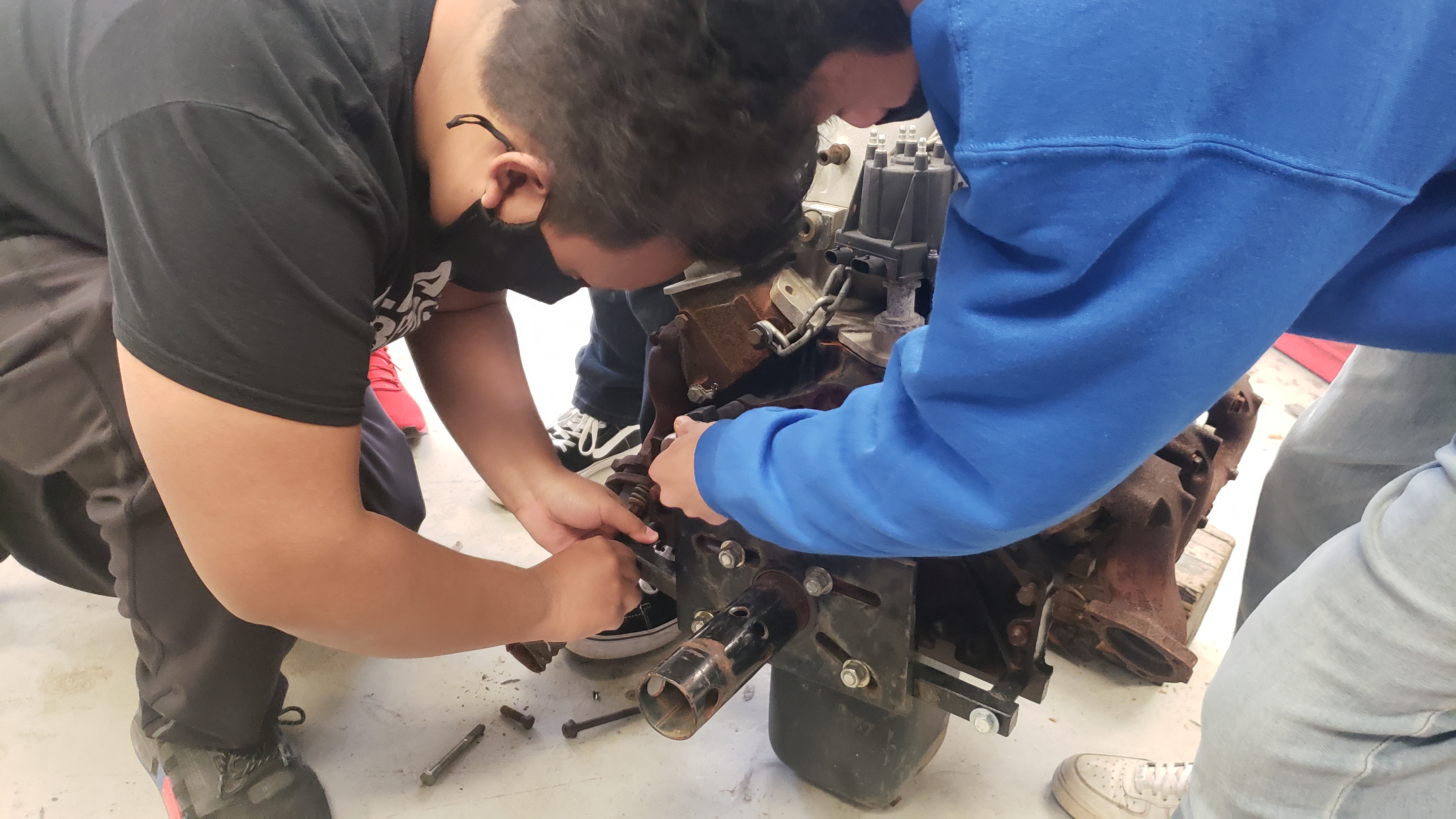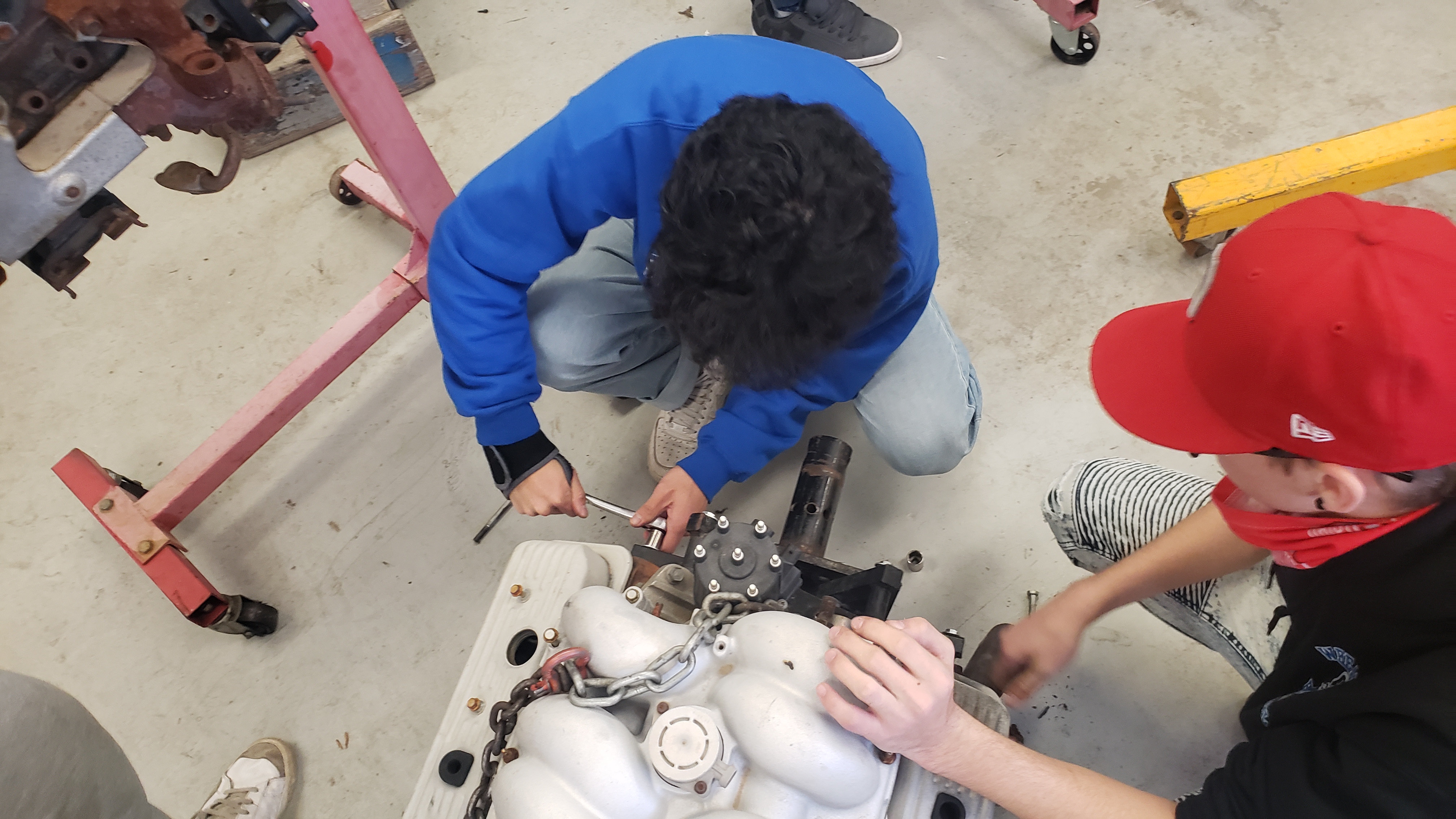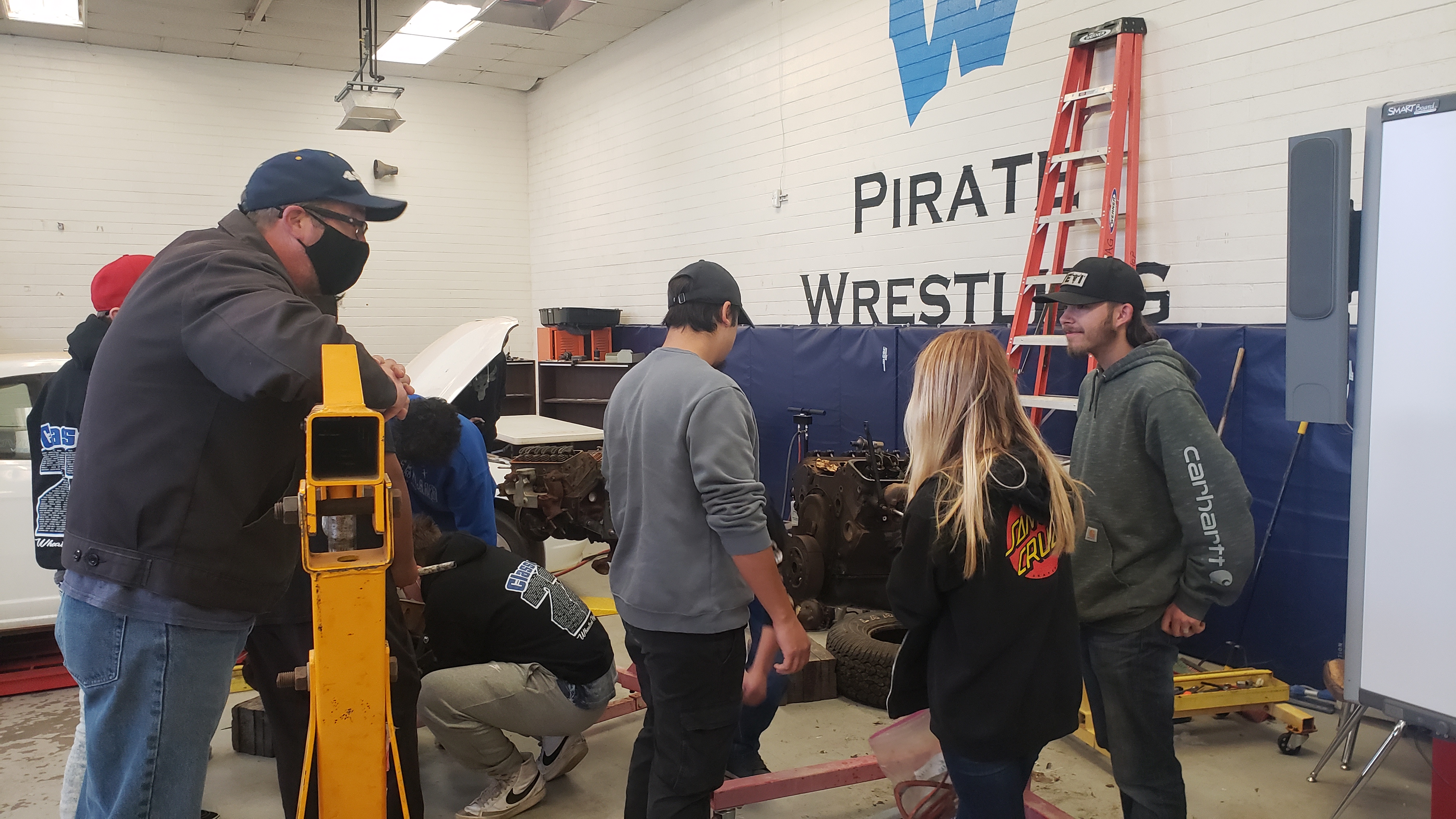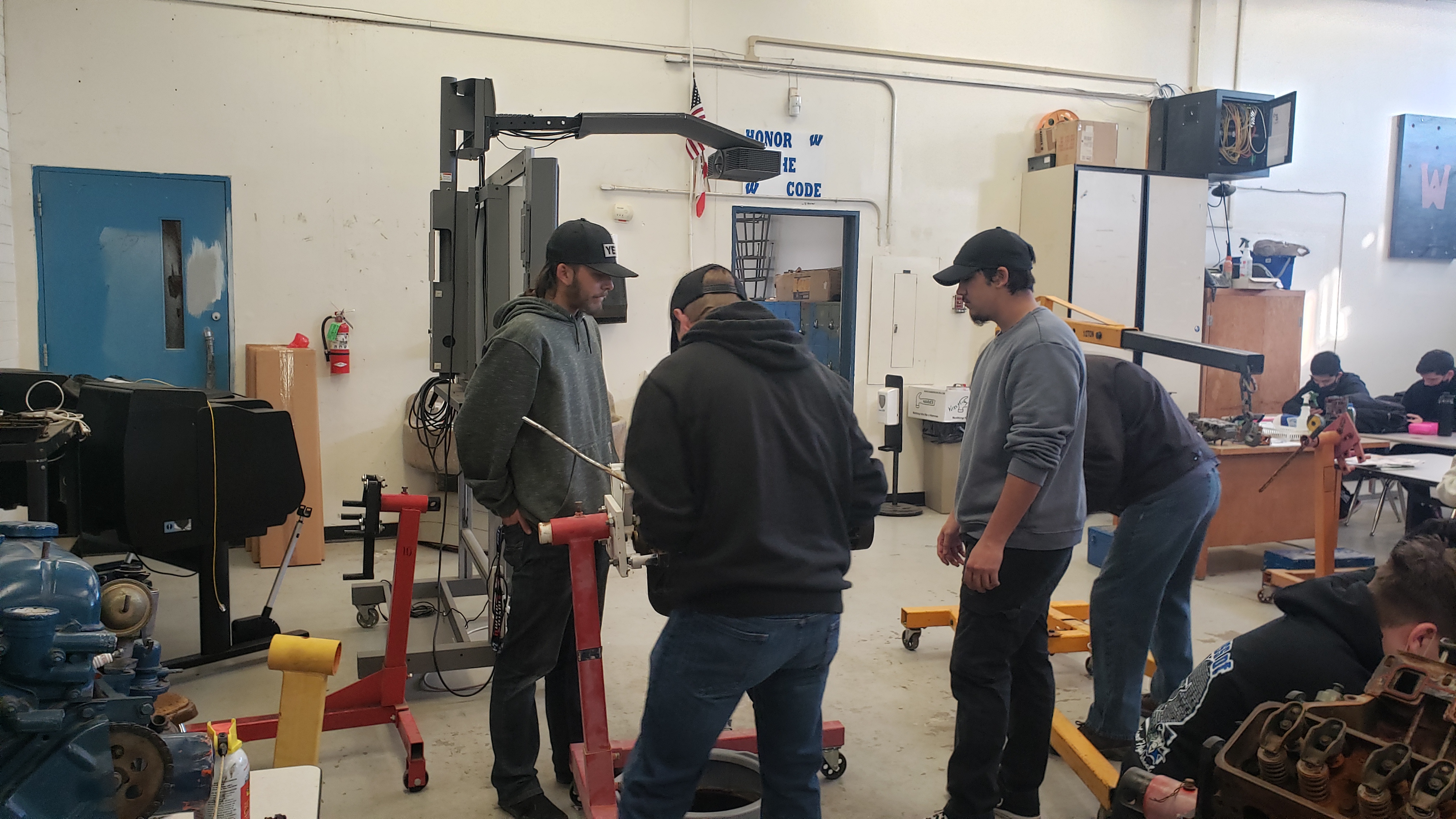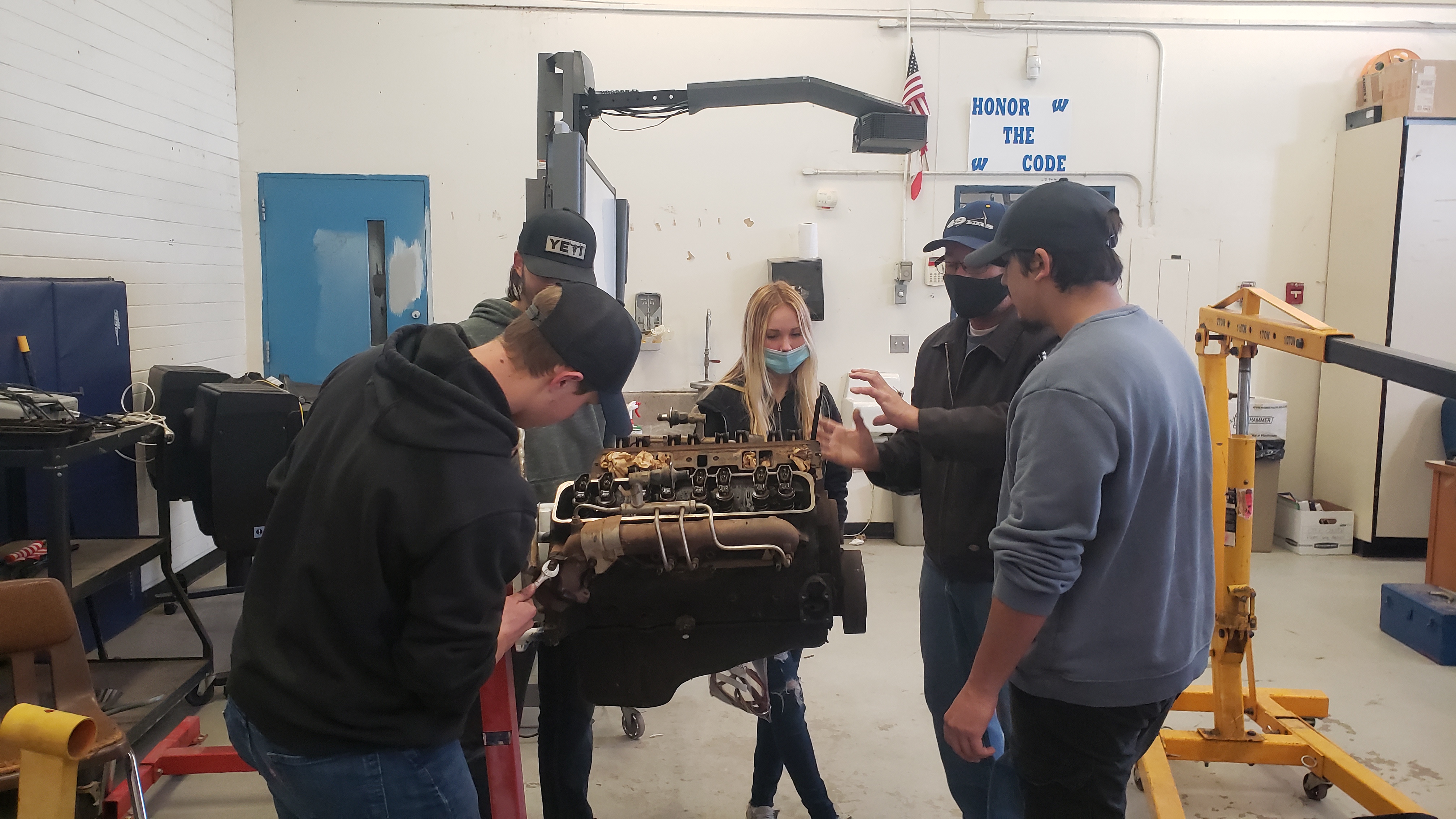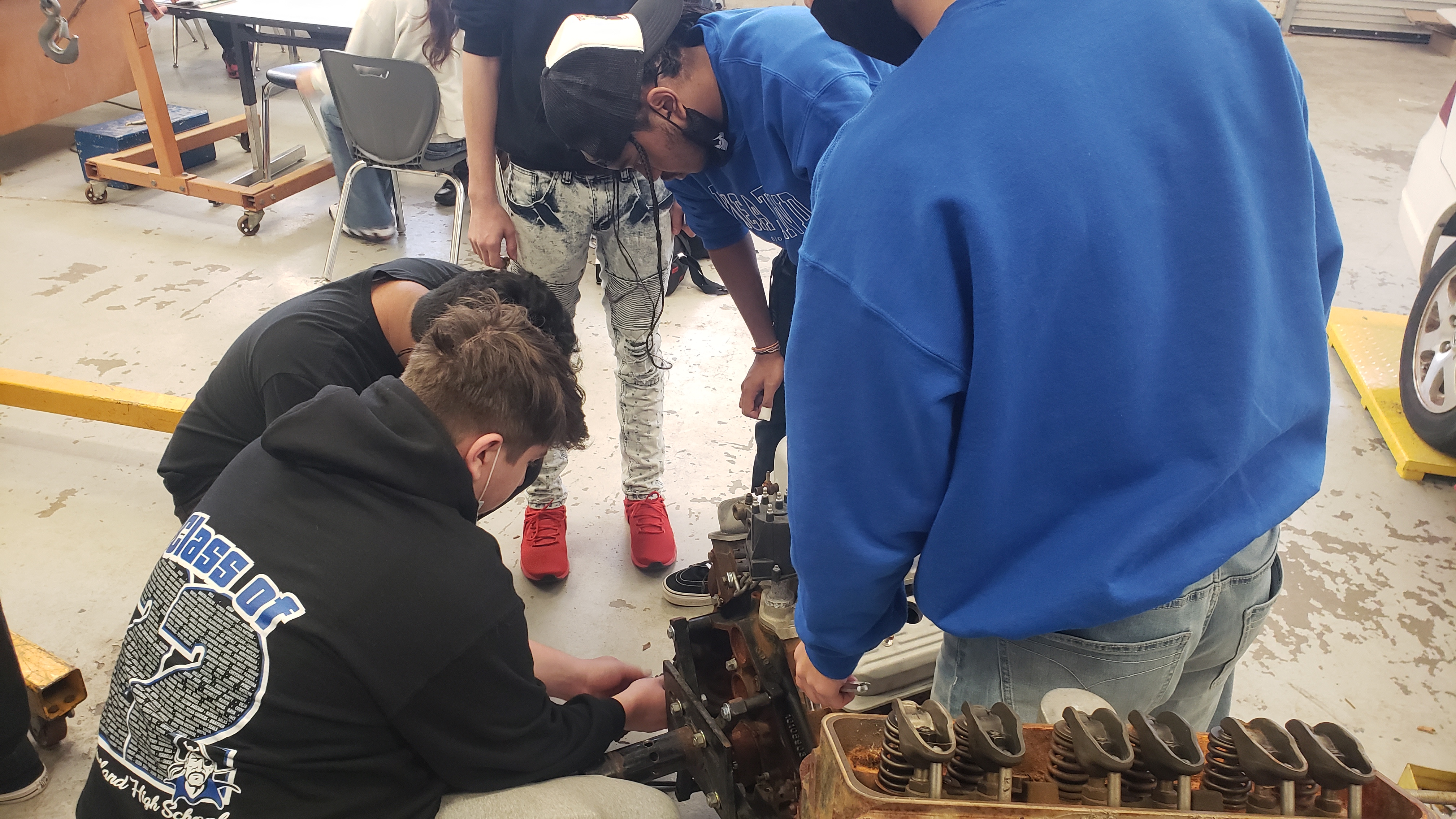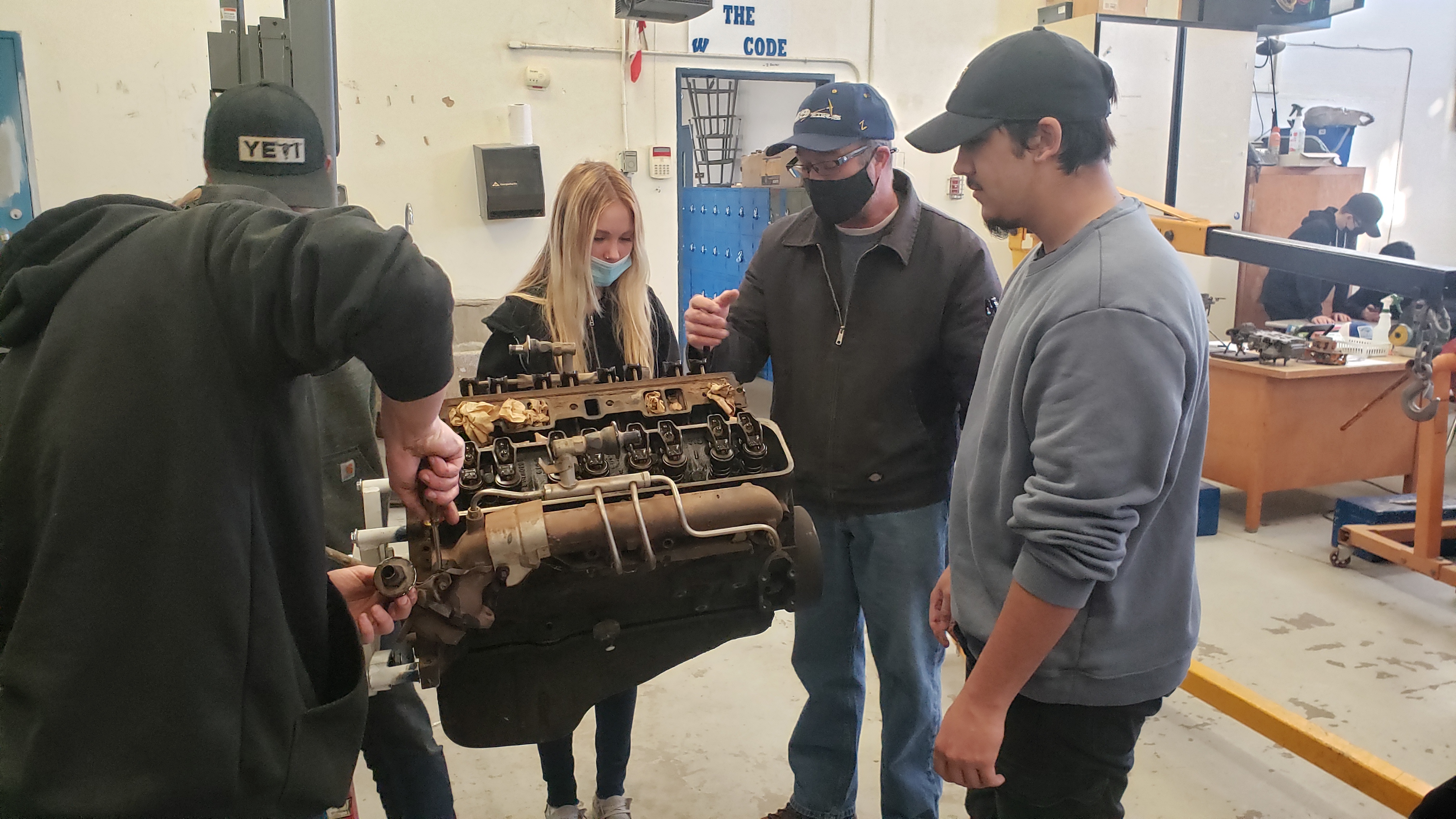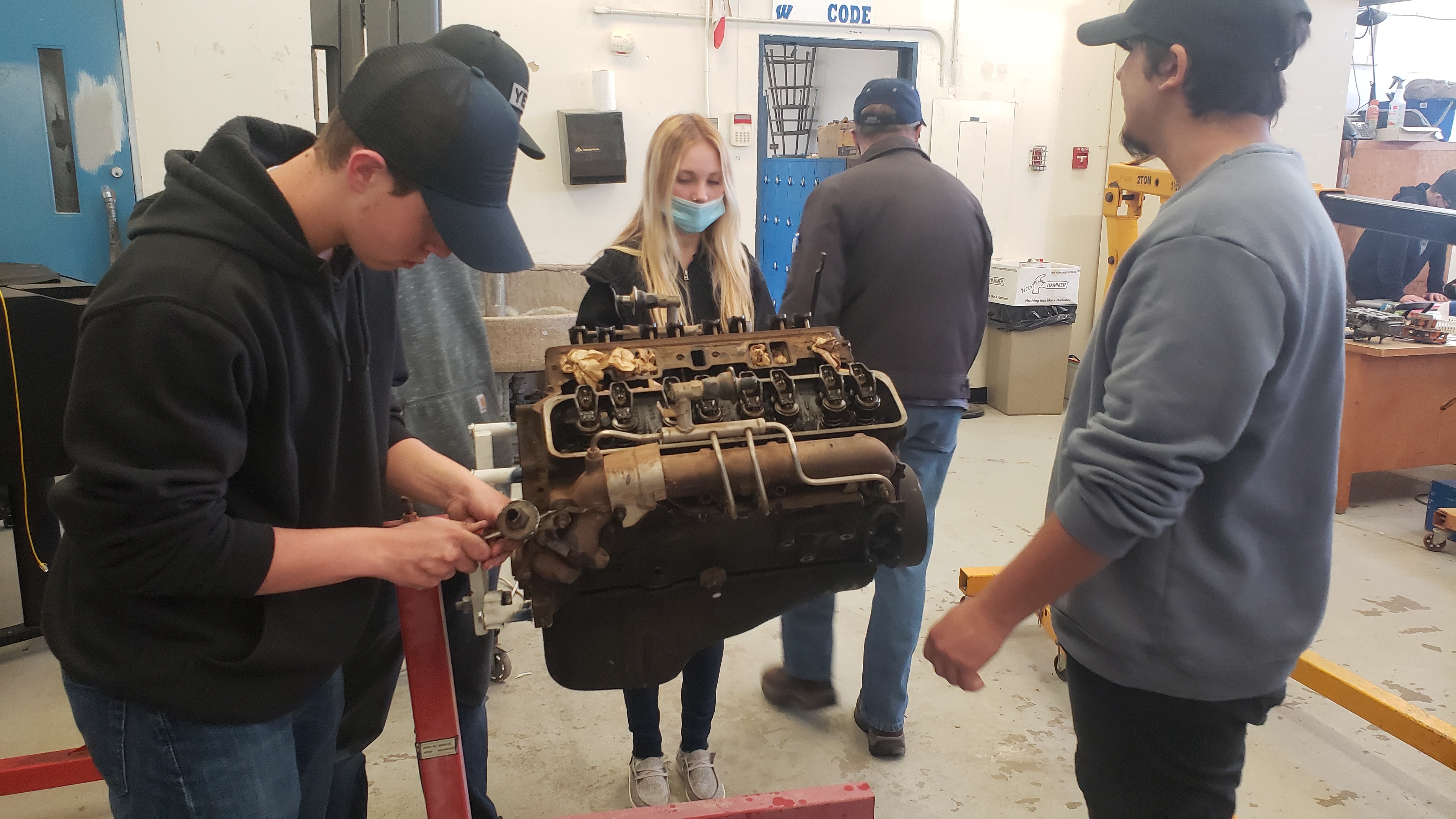 Pirate Focus
Grade Level: 9
UC/CSU: Elective ("G") requirement
Credits: 10.0
Graduation Requirement: GFSF
Pre-requisites: None.
Dual Enrollment/Articulation: Articulation with Yuba College (COUNS 25)
Grading Scale: 4.0
Description: A comprehensive career and life planning course. Students complete the course with a 10 Year Plan for success, a Skills-Based Education Plan, the beginning of a Professional Portfolio, and a sense of relevance for their high school courses. In the context of a study of the changes that occur during a typical life span, each student will construct a personal profile of current and projected interests, aptitudes, skills, values, personality, and life and personal circumstances.
Courses sponsored by Yuba Community College
Our Automotive courses are not part of an official CTE Pathway but are sponsored by Yuba Community College for Credit in the ASE Certification Program at YCC.
These are Yuba College courses taught daily by a Yuba College instructor, offered to WUHS students on the WUHS campus during the regular school day. Students will take Introduction to Automobiles during the Fall 2022 term and Automotive Technical Skills during the Spring 2023 term. Both include a combination of lecture and lab (shop) work. Introduction to Autobody Technology will also include a hybrid Online element to satisfy the required hours. The course includes Safety Certification and includes courses that will apply towards an ASE Industry Certification through Yuba College.
Students will be required to complete the course using Canvas through Yuba College WebAdvisor, to complete SP2 Safety Certification courses, and to keep an organized binder with their work. A year-long commitment is required.
Students will need to submit their Yuba College Transcripts at the end of the school year to receive high school credit for the course.
Introduction to Automobiles/Auto Technical Skills
Grade Level: 11, 12 (10th with teacher/counselor recommendations)
Credits: 6 College Units
Credits: 5.0 and 5.0 for High School
Graduation Requirement: CTE
Pre-requisites: None
Grading Scale: 5.0
Dual Enrollment/Articulation: Dual enrolled with Yuba College (AUTO 21/AUTO 51.2)
Auto 21 - Intro to Automobiles (from Yuba College Catalog): This course covers a comprehensive study of automobiles. Emphasis is placed on fundamental operating principles, nomenclature, structural analysis, major design theories, systems function, systems service, minor repair procedures, major repair complexities, current laws and regulations, political action, and personal economics/decision making.
Auto 51.2 - Automotive Technical Skills (from Yuba College Catalog): This course covers basic automotive technical skills used by all automotive service and repair technicians. Emphasis is placed on tool selection, use and maintenance of tools, practical measuring skills, bolt and nut thread repair techniques, electrical circuit meter usage, and problem-solving techniques.
Yuba College Degree & Certification Information
Information about Yuba Community College's Automotive Technology Degrees and Certification Programs can be found HERE.
Jobs
Automotive Technician
Automotive Master Technician
Service Writer
Auto Body Technician
Parts Representative
Salesman
Wage Range
$44,130 - $114,365
Depending on Levels of Experience and Education
Projected Job Openings
7,930 Annual Openings
4,201 Program Completions
View more of these careers on
California Career Zone Student
California Career Zone Non-Student