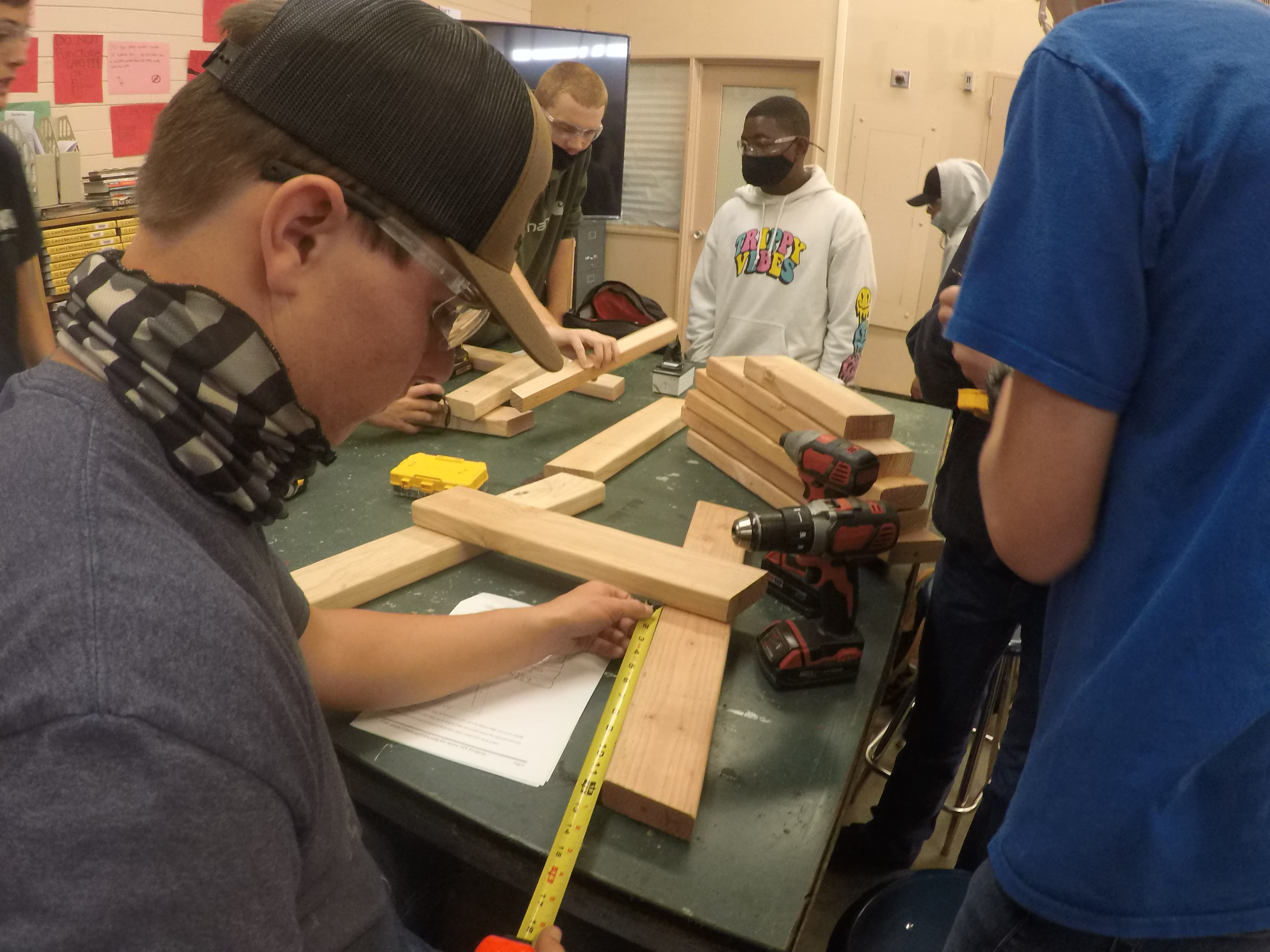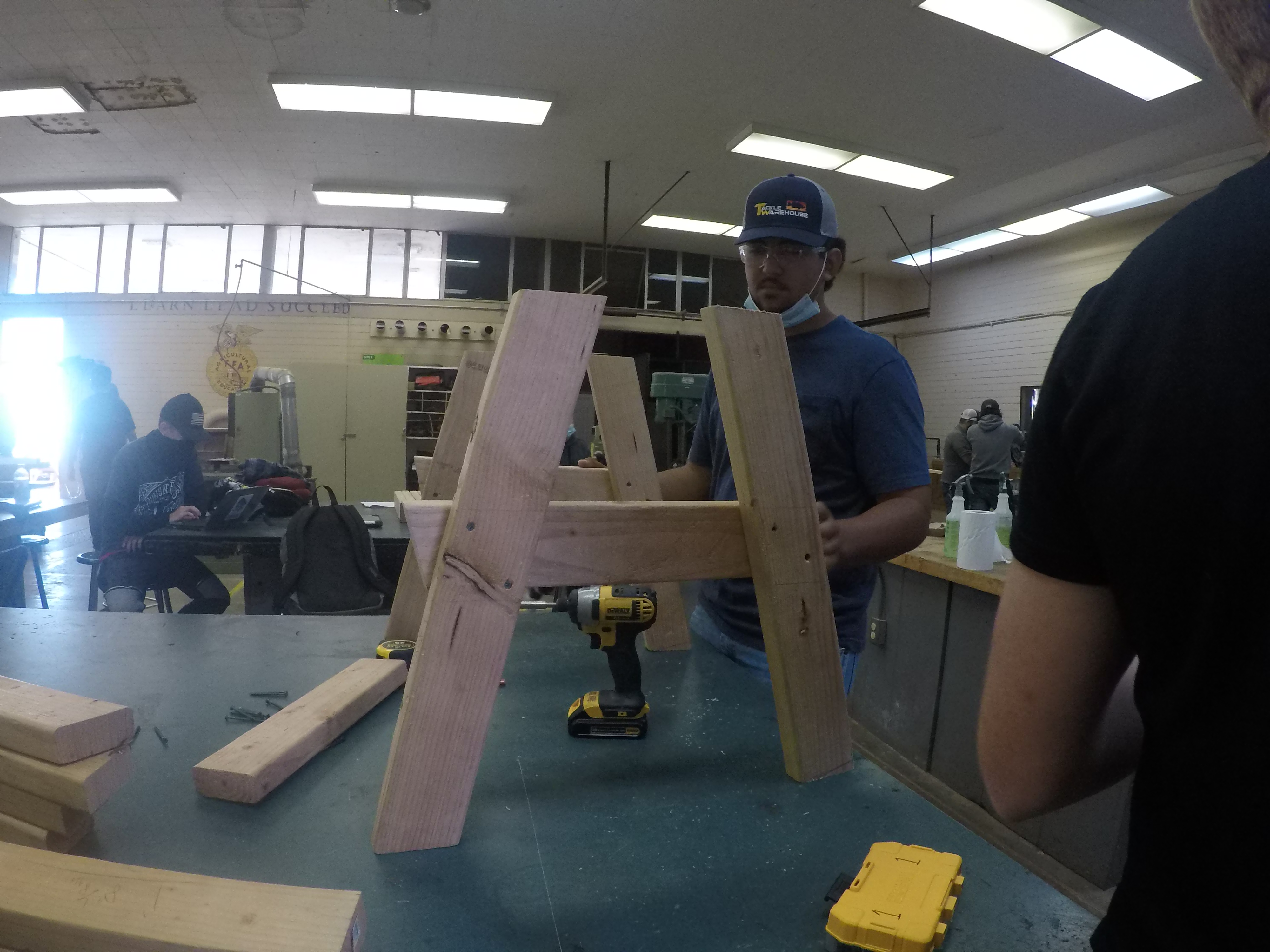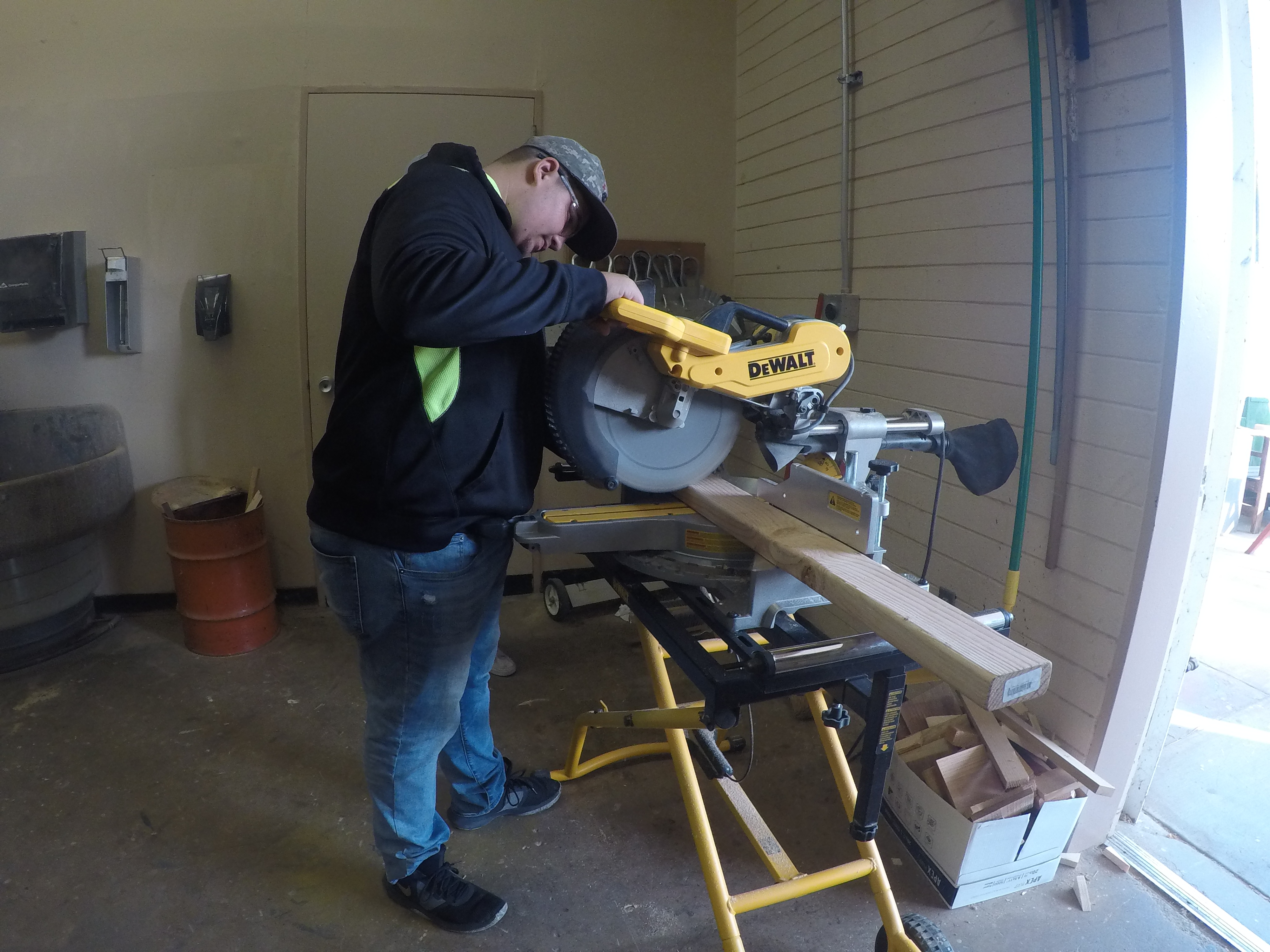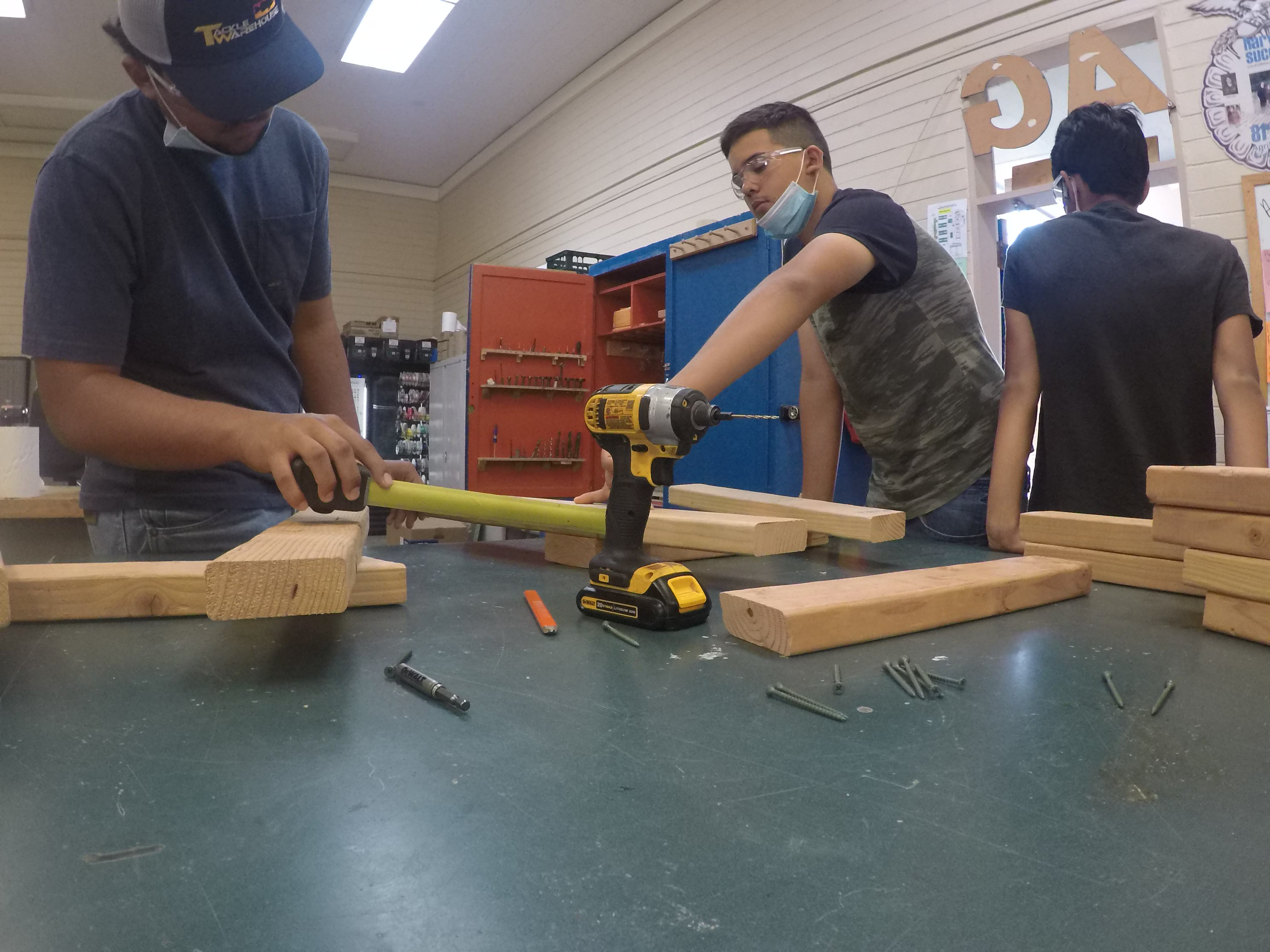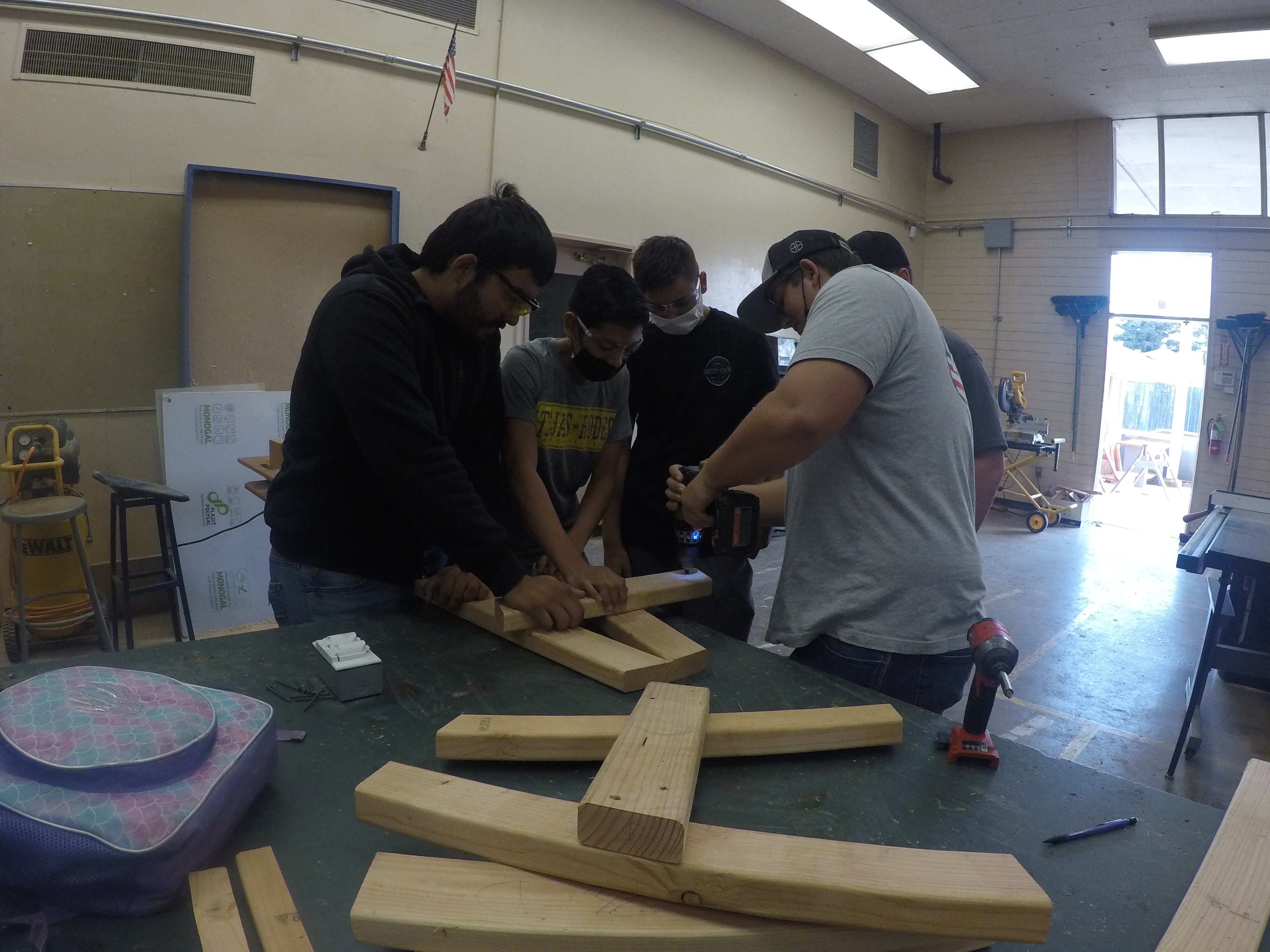 Pirate Focus
Grade Level: 9
UC/CSU: Elective ("G") requirement
Credits: 10.0
Graduation Requirement: GFSF
Pre-requisites: None.
Dual Enrollment/Articulation: Articulation with Yuba College (COUNS 25)
Grading Scale: 4.0
Description: A comprehensive career and life planning course. Students complete the course with a 10 Year Plan for success, a Skills-Based Education Plan, the beginning of a Professional Portfolio, and a sense of relevance for their high school courses. In the context of a study of the changes that occur during a typical life span, each student will construct a personal profile of current and projected interests, aptitudes, skills, values, personality, and life and personal circumstances.
Agricultural Construction - Basic
Grade Level: 9 - 12
UC/CSU: Elective ("G") requirement
Credits: 10.0
Graduation Requirement: CTE
Pre-requisites: None
Grading Scale: 4.0
Description: Construction Basic is a "hands-on" introduction to the woodworking trades and agricultural mechanics. You will learn by building projects. You will go from the most basic of woodworking processes to the advanced. The projects you will make are designed to take a beginner from simple trace and cut projects to projects where you draw the plans, glue the boards, make correct cuts and then you assemble. You will use every tool in the shop, from the hand tools to the machines. You will learn about different finishes, wood joints, fasteners, and power tools. This class includes an introduction to concrete, electrical, plumbing, and metalwork.
Agricultural Construction Design and Build
Grade Level: 9 - 12
Credits: 10.0
Graduation Requirement: CTE
Pre-requisites: None
Grading Scale: 4.0
Description: In this course, students can expect to learn about the construction industry. You will participate in hands-on exposure to constructing a building from the floor up. The class will build a storage building from framing to finish. You will learn everything from framing walls, installing siding, window and door installation, cutting and installing rafters, and roof installation. Each semester the students will contribute to the construction of a practice Design/Build storage building. You will be involved in the selection of a building design and go through the entire building plan process from beginning ideas to local building department approval. Students who choose will have the opportunity to be part of the Design/Build Team.
Agricultural Leadership and Communications
Grade Level: 9 - 12
UC/CSU: Elective ("G") requirement
Credits: 10.0
Graduation Requirement: CTE
Pre-requisites: None
Grading Scale: 4.0
Description: This course is designed to promote and develop leadership in the Agriculture Industry. Through the planning and execution of numerous events for the school's FFA chapter, students will discover how to best affect change in their communities. Students will read extensively about the nature of leadership and its different styles. Additionally, students write frequently – critically, reflectively, persuasively – and speak about the real-world issues in Agriculture. Topics will include current issues in Ag legislation, development of personal leadership skills, FFA operations, FFA Judging Teams, and exploration of past and present needs in the Ag Industry and its leaders. A supervised Agricultural Experience project is required and will be developed with the aid of the instructor. Students will help plan, organize and put on events in FFA. Students are required to complete 20 hours per semester. FFA participation and SAE, Supervised Agricultural Experience, projects will be part of the grade for this course.
Career Technical Student Organizations (CTSO)
FFA - The National FFA Organization
Students enrolled in any Agriculture Pathway are eligible to participate in FFA as members or officers. FFA is a Career Technical Student Organization that is recognized by industries across the nation as a way for students to gain employable skills and develop into great leaders. More information can be acquired from our Agriculture Teachers or from CTE/C Center, or by emailing careers@wheatlandhigh.org.
Yuba College Degree Information
At this time, Yuba Community College does not offer a program in Construction & Building. The next Community College near our area with these programs is Sierra Community College.
Sierra College Degree Information
Sierra Community College offers a Construction Management Associates Degree and a Number of different Construction Certification Programs. For more information, CLICK HERE.
Jobs
Construction Laborer
Carpenter
Residential & Commercial Construction Management
Cabinetry, Millwork & Woodworking
Engineering & Heavy Equipment
Project Manager
Architect
Civil/Electrical Engineer
Wage Range
$49,000 - $110,000
Depending on Experience and Level of Education
Projected Job Openings
183,530 Annual Openings
16,543 Recent Graduates
View these careers on
California Career Zone Student
California Career Zone Non-Student