CTE AG Plant & Soil Science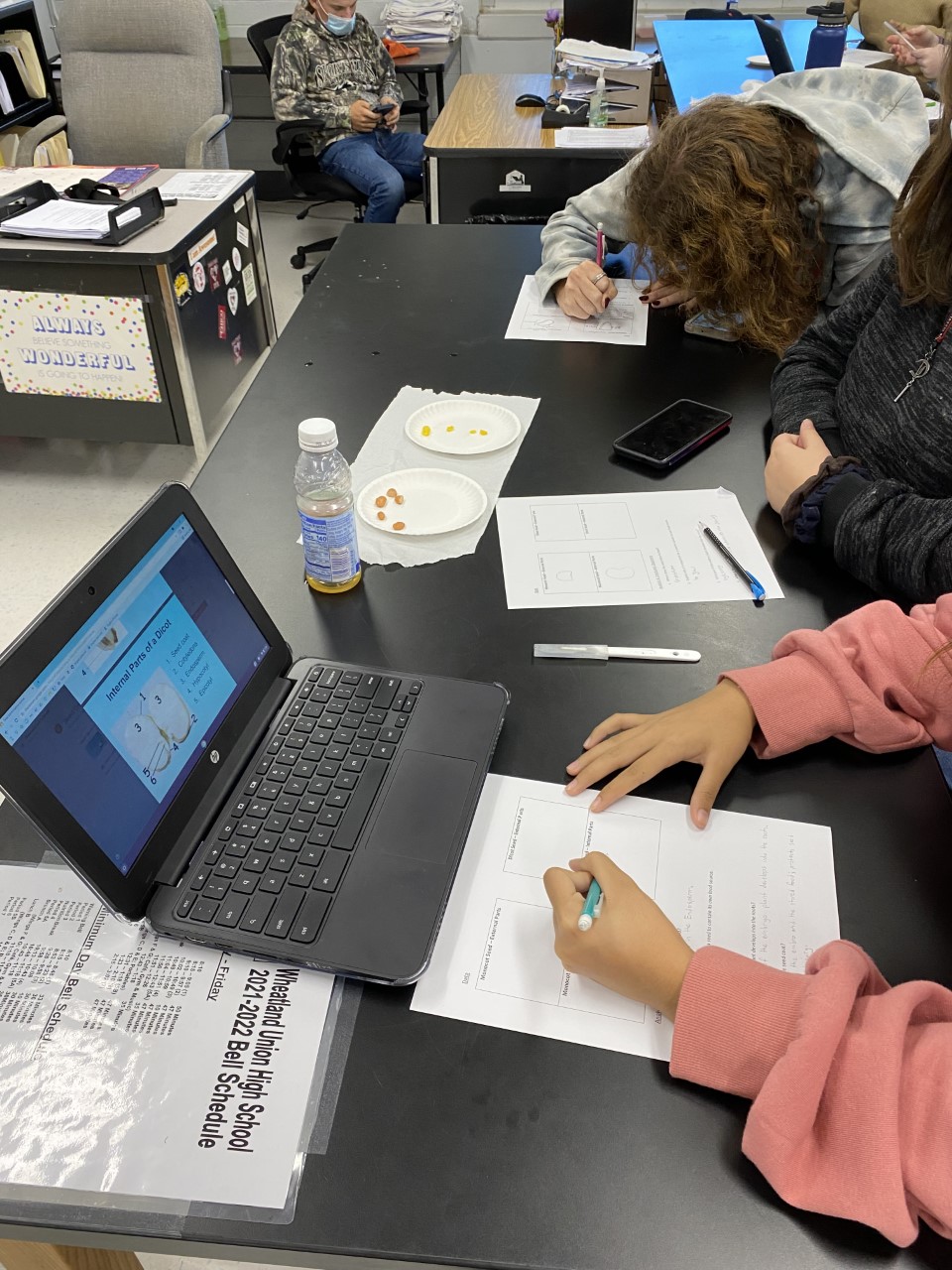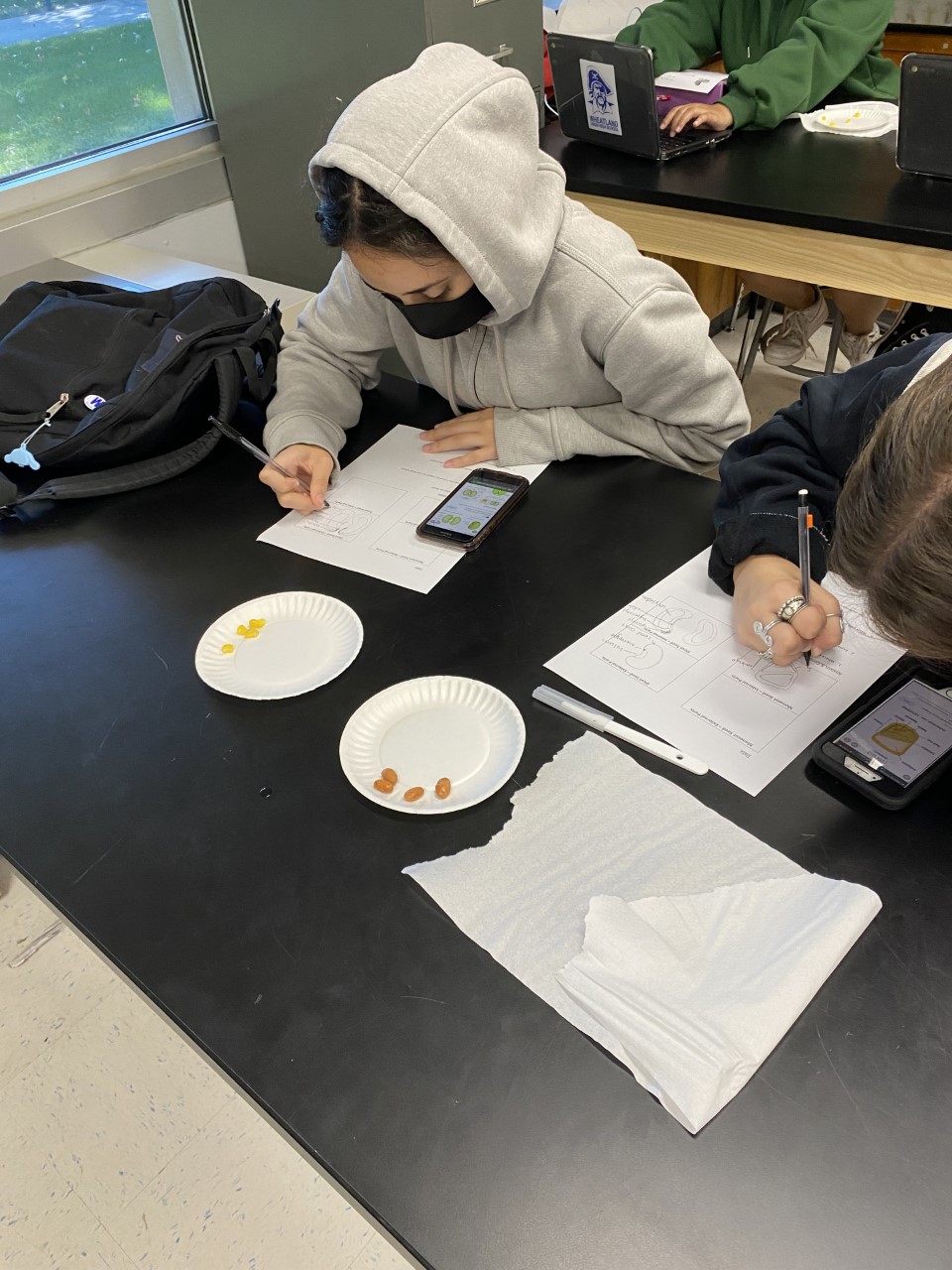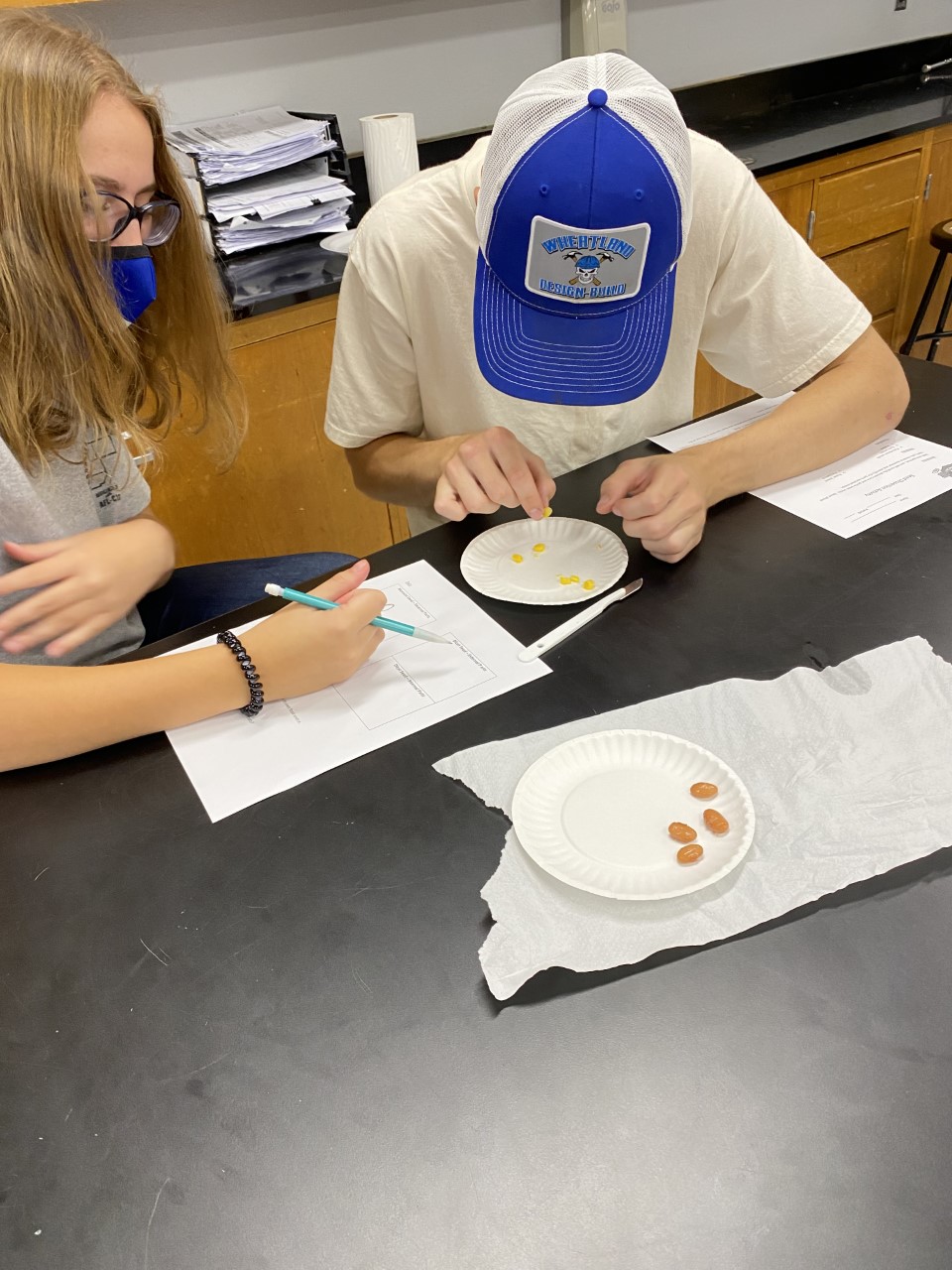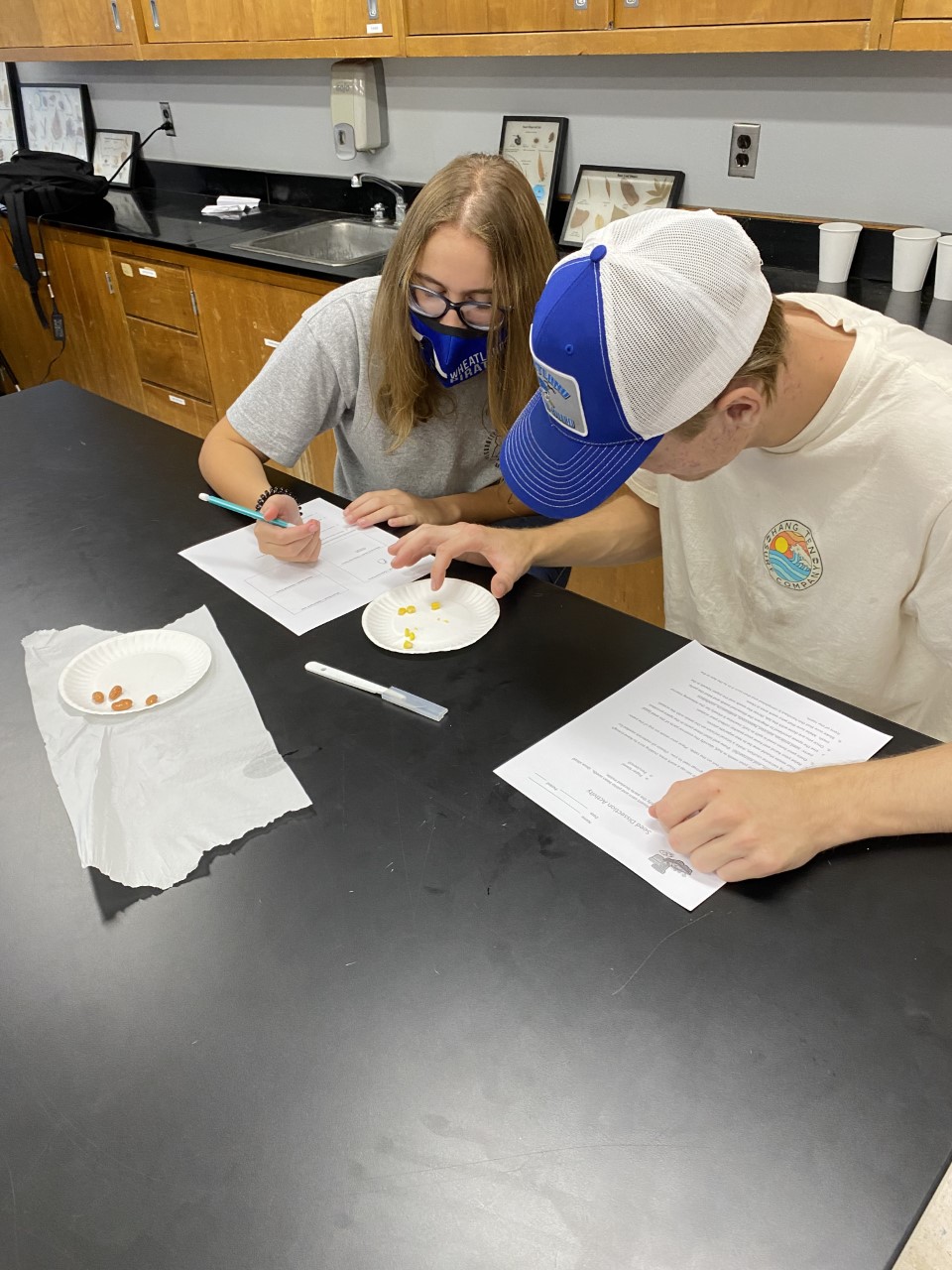 Pirate Focus
Grade Level: 9
UC/CSU: Elective ("G") requirement
Credits: 10.0
Graduation Requirement: GFSF
Pre-requisites: None.
Dual Enrollment/Articulation: Articulation with Yuba College (COUNS 25)
Grading Scale: 4.0
Description: A comprehensive career and life planning course. Students complete the course with a 10 Year Plan for success, a Skills-Based Education Plan, the beginning of a Professional Portfolio, and a sense of relevance for their high school courses. In the context of a study of the changes that occur during a typical life span, each student will construct a personal profile of current and projected interests, aptitudes, skills, values, personality, and life and personal circumstances.
Agricultural Biology – P
Grade Level: 9 - 12
UC/CSU: Science ("D") requirement
Credits: 10.0
Graduation Requirement: Science
Pre-requisites: None
Grading Scale: 4.0
Description: Agricultural Biology meets the CSU/UC laboratory science requirement for admission and the Wheatland Union High School life science requirement for graduation. This yearlong laboratory science course is designed for college-bound students with an interest in agriculture, applied biology sciences, environmental studies, and natural resource management. Included in the course are the study of molecular and cellular aspects of life, the basic concepts of biochemistry, and the structure of atoms as they relate to energy production, nutrition, digestion, genetics, nervous systems, immune systems, circulatory system, comparative anatomy, physiology, and growth and reproductions of plants and animals. Students will have the opportunity to participate in leadership activities through involvement in the FFA, they are required to keep a record book and have a supervised agricultural project.
Chemistry and AgriScience - P
Grade Level: 10- 12
UC/CSU: Science ("D") requirement
Credits: 10.0
Graduation Requirement: Science
Grading Scale: 4.0
Pre-requisites: Successful completion of Biology or Agricultural Biology.
Description: This course explores the physical and chemical nature of soil as well as the relationships between soil, plants, animals, and agricultural practices. Students will examine the properties of soil and land and their connections to plant and animal production. Using knowledge of scientific protocols as well as course content, students will develop an AgriScience research program to be conducted throughout the first semester of the course. To complete that whole project each student will investigate and test an AgriScience research question by formulating a scientific question related to the course content, formulating a hypothesis based on related research, conducting an experiment to test the hypothesis, collecting quantitative data, and forming a conclusion based on analysis of the data. The result of this research program will be an in-depth research and experimentation paper that is technically written, based on scientific protocol, and cited using APA formatting. Additionally, students will develop and present a capstone soil management plan for agricultural producers, using the content learned throughout the course. Throughout the course, students will be graded on participation in intra-curricular FFA activities as well as the development and maintenance of an ongoing Supervised Agricultural Experience (SAE) program.
Agricultural Plant and Soil Science
Grade Level: 11 - 12UC/CSU: Science ("D") requirement
Credits: 10.0
Graduation Requirement: 3rd year Science or CTE
Pre-requisites: Student must have passed Agricultural Biology or Biology with a "C" or better.
Grading Scale: 4.0
Dual Enrollment/Articulation: Articulation with Yuba College (PLSCI 20)
Description: This course is designed to provide the student with theories and principles of Agriculture and Plant & Soil Science through "hands-on" learning. Utilizing our greenhouse and school garden we are able to expand learning beyond the traditional classroom and textbook and spend much more time learning biology concepts through experiential laboratory lessons. Students will become proficient in academic foundation standards, agriculture career standards (including CDE Agriculture and Natural Resource standards and Plant and Soil Science standards), and biology standards. Laboratory investigations/experimentation, reports, and data are held to rigorous standards and follow the principles of the Scientific Method. Investigations/Experiments are designed to address key concepts as well as industry standards when possible so that students are more prepared for higher education and careers in Agriculture and the Plant & Soil Science industry.
Agricultural Leadership and Communications
Grade Level: 9 - 12
UC/CSU: Elective ("G") requirement
Credits: 10.0
Graduation Requirement: CTE
Pre-requisites: None
Grading Scale: 4.0
Description: This course is designed to promote and develop leadership in the Agriculture Industry. Through the planning and execution of numerous events for the school's FFA chapter, students will discover how to best affect change in their communities. Students will read extensively about the nature of leadership and its different styles. Additionally, students write frequently – critically, reflectively, persuasively – and speak about the real-world issues in Agriculture. Topics will include current issues in Ag legislation, development of personal leadership skills, FFA operations, FFA Judging Teams, and exploration of past and present needs in the Ag Industry and its leaders. A supervised Agricultural Experience project is required and will be developed with the aid of the instructor. Students will help plan, organize and put on events in FFA. Students are required to complete 20 hours per semester. FFA participation and SAE, Supervised Agricultural Experience, projects will be part of the grade for this course.
Career Technical Student Organizations (CTSO)
FFA - The National FFA Organization
Students enrolled in any Agriculture Pathway are eligible to participate in FFA as members or officers. FFA is a Career Technical Student Organization that is recognized by industries across the nation as a way for students to gain employable skills and develop into great leaders. More information can be acquired from our Agriculture Teachers or from CTE/C Center, or by emailing careers@wheatlandhigh.org.
Yuba College Degree Information
For more information on the Yuba Community College Agriculture Degrees and Certification Programs, CLICK HERE